2023 information is not yet available. For reference check out the information from 2022 below:
2022 FULL BAG POLICY:
ALL bags will be searched before entry.
All bags must be fully CLEAR and made up of clear plastic, vinyl, or pvc, and be no larger than 12" x 12" x 6" ONLY. Bags will be restricted to small purses, totes and drawstring bags only. Backpacks and bags with multiple pockets are prohibited.
Small clutch purses and fanny packs that are 4.5" x 5.5" or smaller do not need to be clear, but can have no more than one pocket.
Hydration packs are allowed and do not need to be clear, but must be emptied of all liquid and have no more than two pockets in addition to the one holding the water reservoir.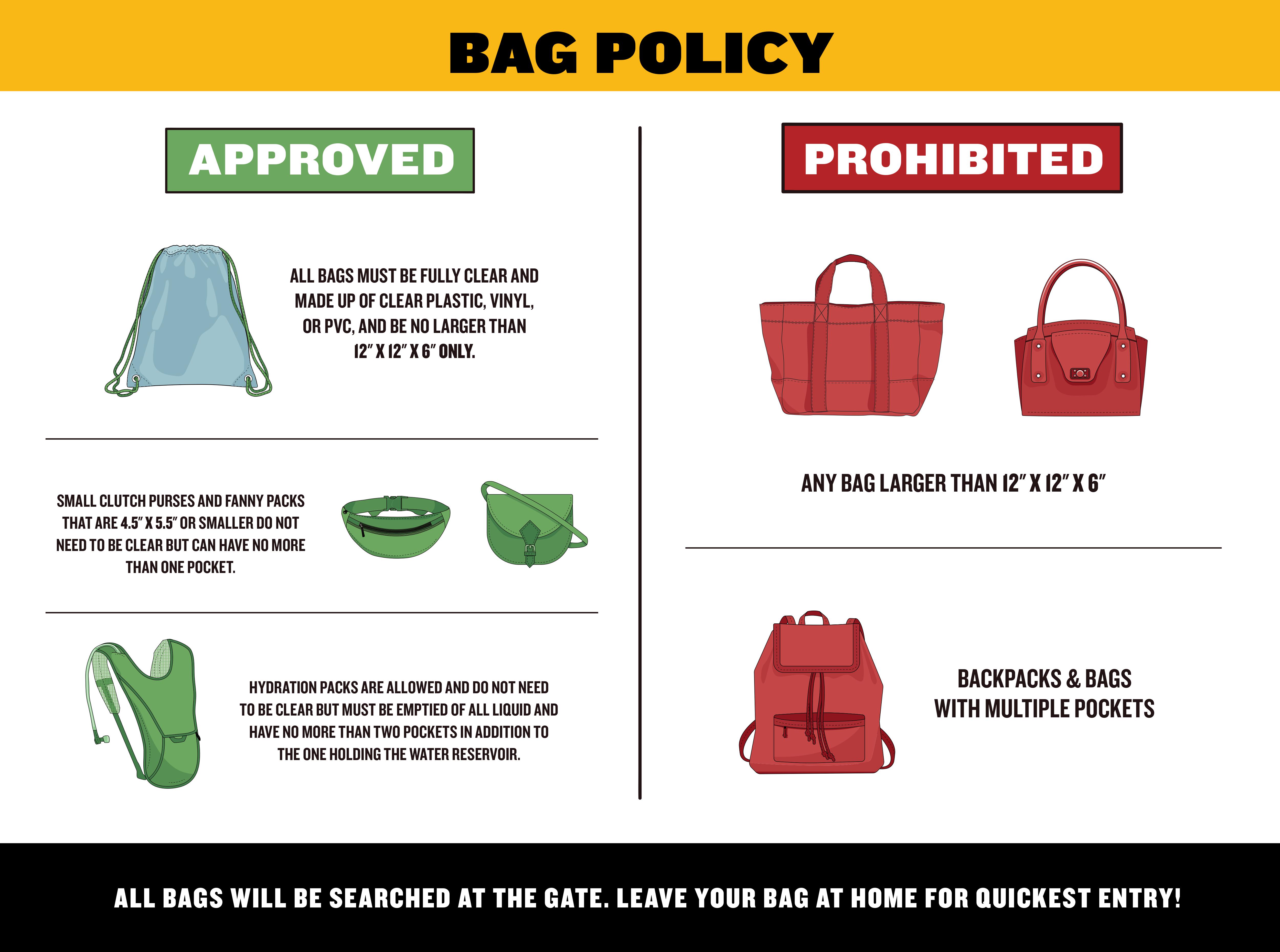 To speed up entry, leave your bags at home, and take advantage of Lolla's No Bag Express Lanes.
*SUBJECT TO CHANGE